On first opening impression it's very well put together, solid pole (not loose or shaky) the twist locks have a nice rubber texture to them and seem tight. You don't have to unscrew them just a simple 1/2 twist and it's open or closed. At full 40" extension it's solid and still feels light weight enough to hold out and carry around as you do your activity of choice.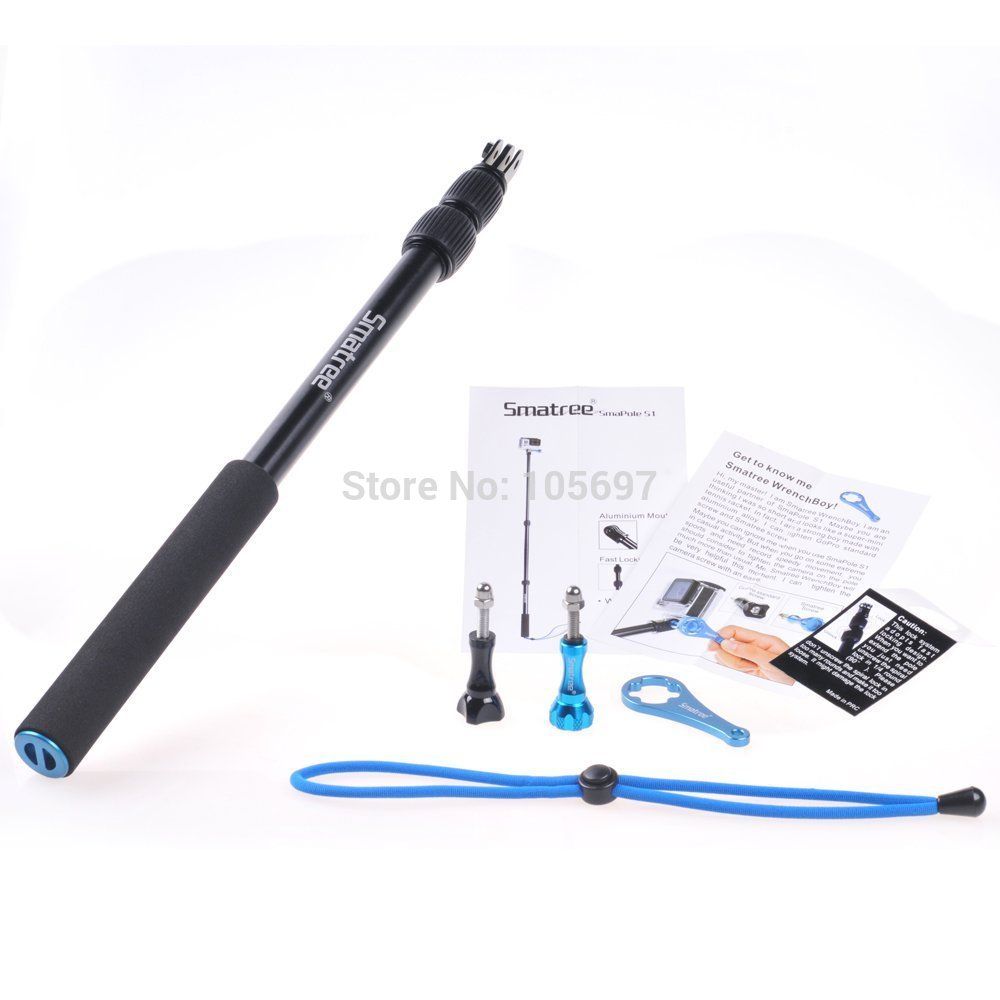 The aluminum mounting point and integrated nut are great both for strength and not having to worry about loosing the nut. If you take a fall you don't have to worry about breaking the mounting tabs on the pole. The nut is welded on and not press fit in so it will never fall out or get pushed out when inserting the thumb screw. It has a solid foam grip, better than most I have felt or tried and it would work great with gloves. It comes with an adjustable wrist lanyard so if you do loose your grip you won't loose the pole.
Included in the package was also TWO replacement long thumb screws one blue aluminum Smatree and one stock plastic like on the GoPro as well as an aluminum wrench that fits both the plastic and aluminum thumb screws. The included wrench would work great when waring gloves or when your hands are cold up on the mountain when skiing or snowboarding.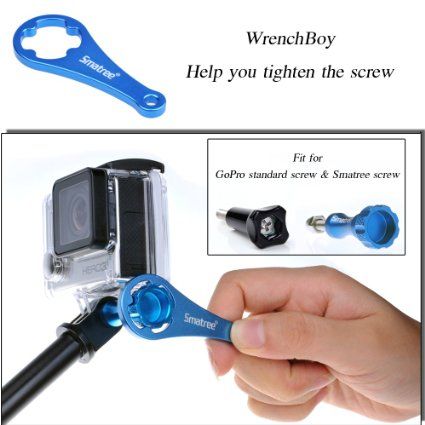 I would recomended the SmaPole S1 to anyone looking to pick up a strong, light weight, extendable pole.